Pool Deck Painting Service:
Pool Deck Coating
If you're looking at this Page you probably have some issue with your pool deck.
We offer a high quality pool deck coating service to bring back the beauty and appeal of your pool deck area at a great price and with excellent results.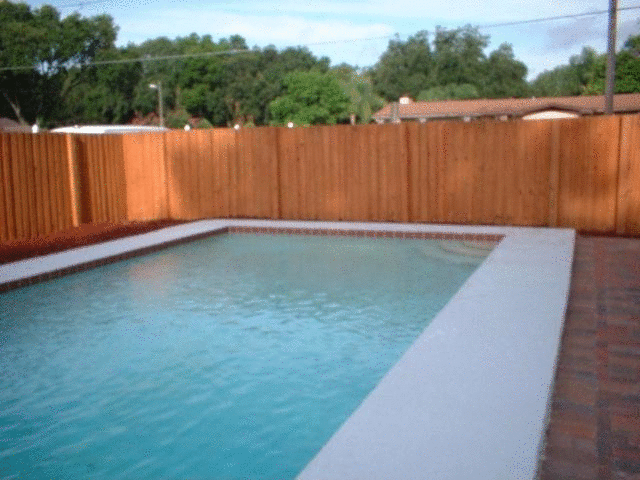 Deck surface is tested to find out if it has xylene or acrylic based coating. Results of coating test is what needs to be applied
The decks are washed completely free of dirt and fungus by high pressure washing and chemical cleaning. After thoroughly drying We repair cracks and holes in pool decks prior to painting texture is repaired and the deck is repainted with the your choice of color coating
We are punctional and have an extensive knowledge of the exterior cleaning and painting industry and do very meticulous, methodical cleaning service. We are very careful to take our time to give you the best quality service available.