Disclaimer
Please Read Carefully, Twice!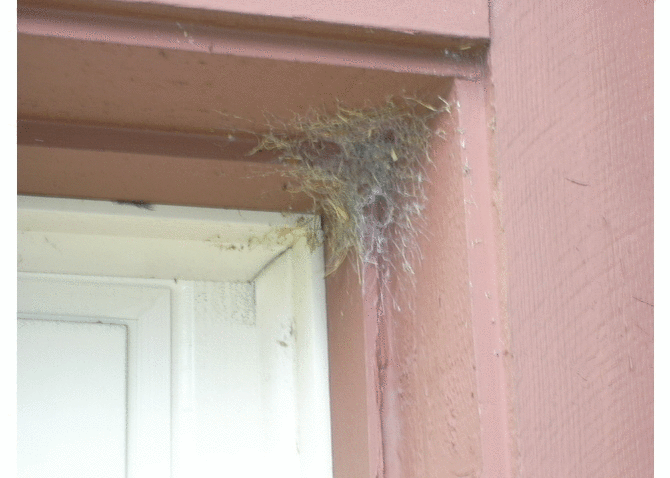 While every effort is made to protect you and your property from damages or injuries I am not a miracle worker so here is the bad. This disclaimer governs your use of James Lowe's web site and services; by using James Lowe's web site and services, you accept this disclaimer in full. If you disagree with any part of this disclaimer, do not use James Lowe's web site or services.
(1) Introduction: A). You understand that power washing, pressure washing, pressure cleaning are different names for the same service and that extreme high pressure can be personally dangerous and destructive to property B).You understand that chemical cleaning means use of cleaning agents used to remove stains. and that these chemical cleaning agents can be harmful or fatal to humans, plants, animals, fish, birds, fungi ect.
(2) Limitations of Service: Pressure washing may reveal imperfections in surfaces that were not visible prior to cleaning, heavy build ups of mold and dirt may be hiding other problems such as cracks, oil or rust stains, wood rot, flaking or missing paint. In some circumstances the removal of a stain may not be possible or practical, and replacement of surface or repainting may be necessary.
(3) Services Performed Disclaimer: Services performed by James Lowe are guaranteed to be at a satisfactory professional level. However, certain negligence on the part of the property owner may interfere with the quality of work performed. Negligence may include, but is not limited to: Securing all doors, windows, screens, light globes, before pressure cleaning services, Removing all furnishings and items prior to pressure washing or painting services, Removing all automobiles from driveways and other personal property prior to cleaning services. Your personal property is your responsibility, so please protect it from chemicals used during cleaning and painting. A).You understand that Pressure Cleaning uses impact energy to dislodge a contaminant and that pressure cleaning creates a wind force that can blow small and medium sized objects that are not secured away or apart, and can open holes in rotten or weak materials such as wood, drywall or other manmade materials. B). You understand that cleaning chemicals can kill plants and fish C). You understand that it is your responsibility to keep your pets and children away from dangerous work being performed on your property D). you understand that chemicals could be dripping off of your house or roof that could damage clothes or cause flesh burns, and may damage other surfaces, items or plants including shrubs, grasses, annuals and perennials
(4) Material Rights Unless otherwise stated, James Lowe owns the rights to all text and graphics in the web site and material on the web site
(5) Limitations of Liability The information on this web site is provided free-of-charge, and you acknowledge that it would be unreasonable to hold us liable in respect of this web site and the information on this web site Whilst James Lowe endeavors to ensure that the information on this web site is correct, James Lowe does not warrant its completeness or accuracy; nor does James Lowe commit to ensuring that the web site remains available or that the material on this web site is kept up-to-date. To the maximum extent permitted by applicable law we exclude all representations, warranties and conditions (including, without limitation, the conditions implied by law of satisfactory quality, fitness for purpose and the use of reasonable care and skill). Our liability is limited and excluded to the maximum extent permitted under applicable law. James Lowe will not be liable for any direct, indirect or consequential loss or damage arising under this disclaimer or in connection with our web site, whether arising in tort, contract, or otherwise - including, without limitation, any loss of profit, contracts, business, goodwill, data, income, revenue or anticipated savings. However, nothing in this disclaimer shall exclude or limit our liability for fraud, for death or personal injury caused by our negligence, or for any other liability which cannot be excluded or limited under applicable law.
(6) Variation James Lowe may revise this disclaimer from time-to-time. Please check this page regularly to ensure you are familiar with the current version.
(7) Entire agreement This disclaimer constitutes the entire agreement between you and James Lowe in relation to your use of our web site and services, and supersedes all previous agreements in respect of your use of this web site and services.
(8) Law and jurisdiction This notice will be governed by and construed in accordance with Florida law, and any disputes relating to this notice shall be subject to the exclusive jurisdiction of the courts of Florida.
(9) Our contact details Copyright 2015 House-Washers.Com (321) 370-4950